THROWBACK THURSDAY VIDEO: Robin Padilla, Richard Gomez Fight at Star Olympics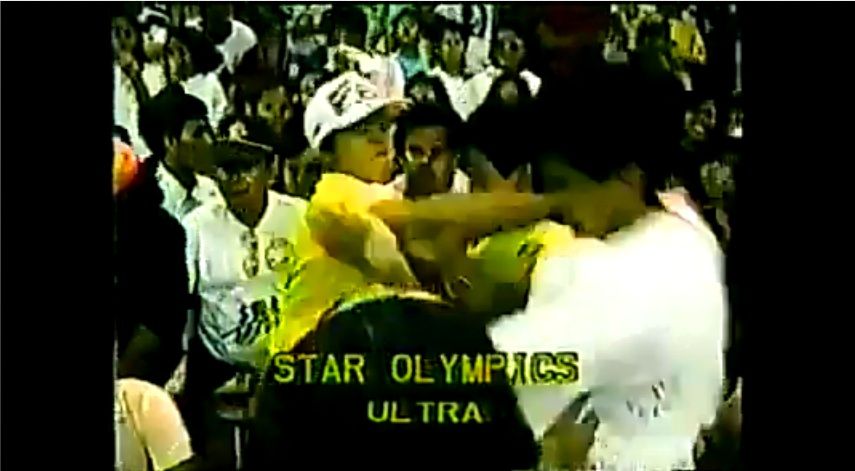 As we prepare for the greatest fighter in the country's history not named Lapu-Lapu to take action once again against one of his archenemies, let's go back in time. But while everyone is re-watching the first three Pacquiao-Marquez fights, we here at SLAM PH have stumbled upon an important piece of Philippine combat history, in the form of a video, documenting the then-growing rift between Robin Padilla and Richard Gomez, culminating in the only authentic fight scene in both their careers.
But first, a warning: this video is all sorts of awesome. In the most unbelievably hilarious way.
Wow. Just wow. The amount of research, the production value, the deep archive of videos. In 1991! Turn on the TV tonight and you won't see this kind of newsmanship anymore. And all this was from and Eye to Eye episode!
Okay, time for a quick poll. Which for you was the best part of this video?
1. The fact that the late, great Inday Badiday was narrating it the entrie way?
2. The tacky tackiness of Robin Padilla's "ROBIN" snapback? (0:01)
3. Robin, Richard, and Sharon Cuneta all having the same haircut (and waistline)? (0:30)
4. Both Goma and Bad Boy going through entire clips of ammo just to hit targets 3 feet away (SERIOUSLY THIS HAS TO BE IN YOUR TOP 2 AT LEAST!)? (1:03)
5. The insane Richard Gomez on-court highlight reel? (1:49)
6. Now I don't want to call it a cheap shot, but I'm pertaining to the ABSOLUTE CHEAP SHOT Robin blasted Richard with? (3:32)
Oh Philippine Showbiz, you are truly amazing. Thank you.