Hoops, Chances and the Resilience of Poy Erram
Some of us have heard this story before. Poy and Bash broke up. Bash denied Poy of one more chance. Poy denied Bash of one more chance. Stars aligned and they somehow ended up together. It's so iconic that it deserved a second chance.
But what I'm about to tell is not your typical Poy story.
It began on November 3, 2013. It was time for the annual PBA Draft. June Mar Fajardo had just finished his rookie season, but was beaten by Calvin Abueva in the ROY race. Arwind Santos was MVP. KIA, Blackwater and Phoenix were not in the league yet.
June Mar, far from the dominant MVP that he is today, had shown enough potential to force teams to bring as many big men as they can. Ginebra picked Greg Slaughter first, followed by Ian Sangalang for Purefoods and Raymond Almazan for Rain or Shine. Isaac Holstein was picked at seventh, and Justin Chua at tenth.
Five guys who played either 4 or 5 were drafted in the first round. The June Mar effect was in full swing.
But in a draft class bannered by the bigs, teams somehow passed up on one guy—Poy Erram.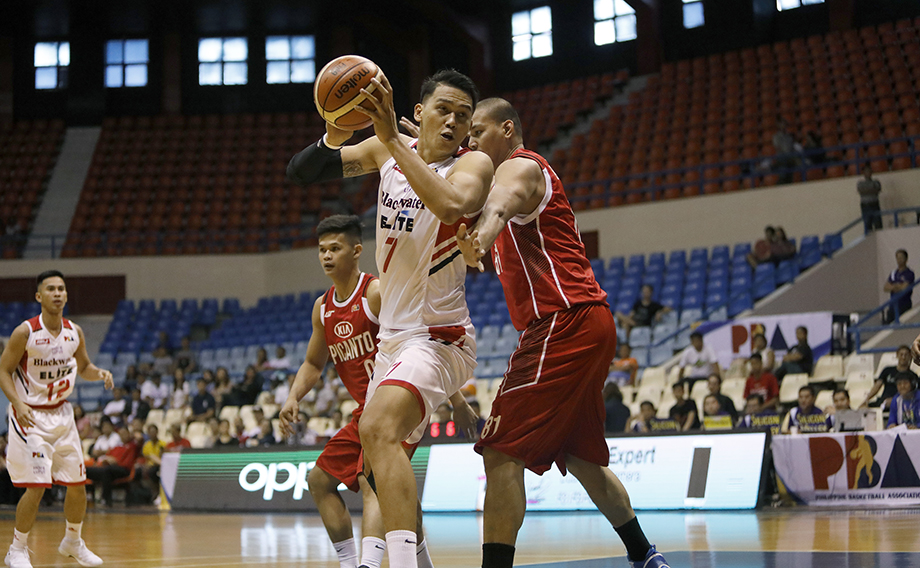 He was selected 15th overall by Talk n Text on that same year. However, it was tough to crack the '13-'14 Tropang Texters' lineup. The front court was loaded with seasoned veterans like Ali Peek, Danny Siegle and Ranidel de Ocampo. Upcoming bigs Nonoy Baclao and, later on, Rabeh Al-Hussaini were also competing for a spot. Poy was left out of Tropang Texters' roster for the entire season.
This was unfamiliar territory for Poy. He was sparingly used by Ateneo during his three-year tenure as a Blue Eagle. He spent his first two years buried behind Greg Slaughter, and his last year sharing minutes with Giboy Babilonia, Ivan Enriquez and Frank Golla. But he was at the lineup, just waiting for his time to get called. With Talk n Text, he didn't even have the chance to enter a PBA game at all.
PBA is the grandest stage of Philippine basketball, and playing in the league is not meant for everyone. A year after leaving Ateneo to join Talk n Text, it seemed like it was not meant for Poy, too.
But just when his dream of playing at the PBA was slipping away, the Blackwater Elite picked him up in the expansion draft.
That was the opportunity that Poy waited for. After a modest showing in the '14-'15 season, he had a breakout season in '15-'16. He averaged 10.2 points, 6.7 rebounds and 1.9 blocks in 26 games for the Elite. It was a fantastic year for him, as he was able to set his career highs in points (23) and rebounds (16) during the Philippine Cup.
Poy was the future of the Elite at the center position.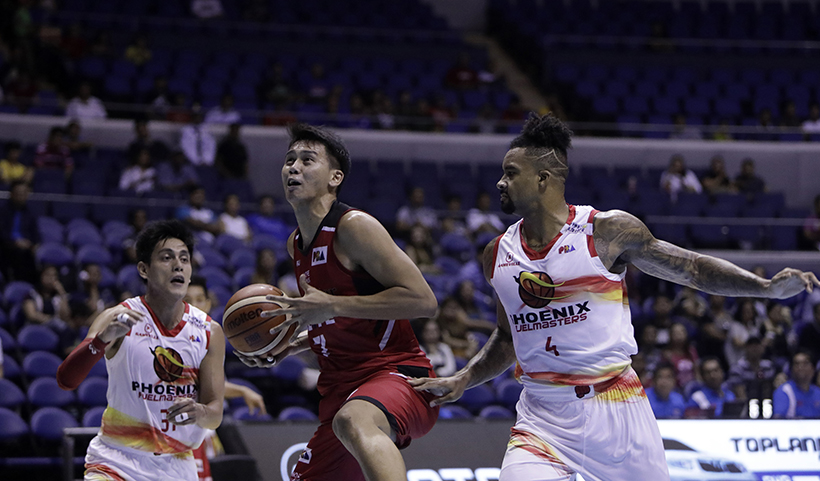 But as fate would have it, his rise to PBA stardom crashed into a solid wall when he sustained an ACL injury during the 2016 Governor's Cup matchup against Talk n Text.
This was an all too familiar story. A player whose career was plagued with serious injuries. We saw these many times before, and Poy certainly looked like he was headed towards that way. He's damaged goods. And in basketball, being considered as such could put an individual's career to a sudden halt, no matter how promising it may be.
He might be done. At least his rise to PBA stardom might be.
But this was not his first time to face a setback like this. It was his second ACL tear throughout his career. He had one back in college when he was playing for Ateneo. If there's someone who knew how to rise from such adversity, it should be Poy.
And so, he did. He fought through his recovery, and came back nine months later. He only played for six and a half minutes upon his return. But that might be the best six and a half minutes of Poy's basketball career. He could've been counted out after busting his knee. But there he was again, running up and down the floor, crashing the boards, manning the paint for Blackwater.
He resumed his emergence in the PBA during the 2017 Governor's Cup. He played through 10 elimination round games, where he averaged 10.8 points, 9.3 rebounds and 2.3 blocks in 28.2 minutes of play.
He kept the momentum going to the current season. He started the '17-'18 Philippine Cup already looking like a legitimate double-double machine. Through the first five games, he averaged 13.8 points, 10 rebounds and league-leading 3.6 blocks per game. His performance was highlighted by a pair of 20-plus-point outings against Ginebra and TNT.
His hard work definitely paid off, and it shows on the way he plays on the floor. He was once a player who didn't need to do much on offense, thanks to the likes of Greg, Kiefer Ravena, Von Pessumal, and Chris Newsome. Now a man of his own, he has developed his offensive skillset. He can score from inside the paint up to the mid range. His knack for crashing the boards (4.8 ORPG) has led to second chance points for him or his teammates.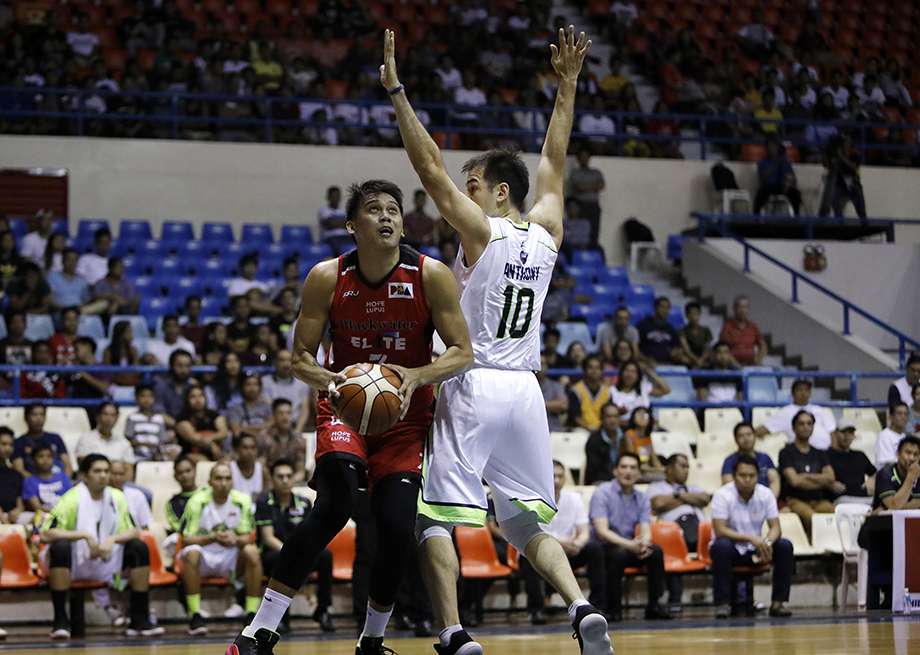 This is not your typical Poy story. There's no Bash, no heartbreaks, no hugot lines.
This is the story of Poy, a man who continues to persevere to reach PBA stardom. He has fought through setbacks time and time again. It's taking him years to reach that lifelong dream of becoming a star in the biggest league in the country, but he's almost there.
Being "almost there" is a big win for Poy.
(READ: Mike DiGregorio and the pursuit of PBA relevance)
Stats by HumbleBola and PBA.ph, Photos courtesy of PBA.ph