When I was assigned to tackle the possibility of James Harden making history, I went straight to check out the game logs from his first 20 games this season. It starts out modestly with a 19-point outing in the season opener before exploding seven times into the range between 30 to 39, six scoring instances of between 40-49 points, and three occasions of 50-plus outbursts.
What stood out the most as I looked up and down these ridiculous numbers was that it didn't even feel ridiculous.
Harden is coming off two straight games of scoring at least 50 points against and the human mind has kind of adjusted that into the "meh, that's just James Harden" cabinet.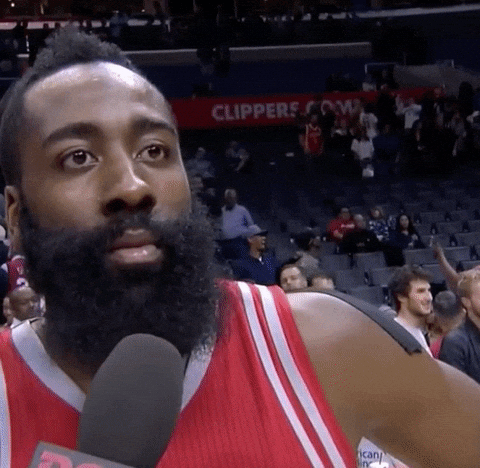 Harden's recent game against Atlanta was the fourth time ever in his career topping the 60-point mark, where he sits as one of the only five players ever to hit 60 in multiple occasions. With all of this considered, it's not farfetched to ask with a straight face whether Harden will eventually be able to crack the 100-point mark.
Before we talk about "Harden for Hundred", let's take a quick history lesson concerning the context of the OG century mark game by Wilt Chamberlain.
Wilt averaged over 37 points per game in his first two seasons prior to the historic game. He had already scored over 60 points in three games earlier in that week alone and already set the previous scoring record at 78 points earlier that season.
Even then, it was not a feat that came easily.
It took the full effort of the entire Philadelphia Warriors team to channel the ball to Wilt and quickly foul the opposing New York Knicks in order to avoid them running down the clock. It took the entire crowd of 4,124 people to encourage the Warriors and Wilt to not slow down.
Still, it was only up until the final 46 seconds before Wilt hit the mark.
There are a lot of factors in Harden's favor for replicating the 100-point effort.
Harden finds himself in an era where the pace is as high as it's ever been, meaning more opportunities to score. There's also that imaginary line which grants you 50% more points, should you be able to score from the area beyond.
Harden excels in taking advantage of these factors. He also gets to the free-throw line at an absurdly high rate (whether you like it or not) and that plays a big factor in these sky high-scoring phenomena.
Wilt made 28 free-throws from 32 attempts in his 100-point game and Harden being on pace with almost 15 attempts per game will certainly help.
The Rockets are also built to rely on heavy scoring loads shouldered by their star bearded scorer. They have never shied away from that fact and the players on the team accept that the entire offense starts and usually finishes with Harden.
So with all things taken into consideration, I think it's not too difficult to imagine Harden scoring 100 points.
Can Harden score 100 in a game? Yeah.
A better question though: How will it happen?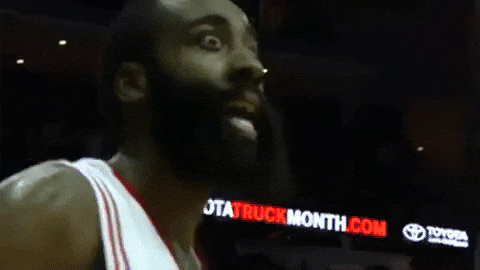 As mentioned, the Rockets are already a team engineered to generate gaudy scoring numbers. It is specifically easier for Harden who has hovered around with a usage rate of 40.0 for the past 3 seasons. They are playing at the third highest pace in the league so far as well.
This bodes well for Harden's chances of making history.
The biggest factor will then be which team Harden and the Rockets are going up against. Chamberlain's opponent in his historic game, the New York Knicks, finished last in the Eastern conference that year while playing at an above average pace and below average defense. And, of course, it was the Knicks. They were the perfect opponent for Wilt to run over.
So, ideally, the Rockets will also want to go up against a team that plays just as quickly, sucks on defense, and fouls a ton to get Harden to the line.
The Bulls are a good target for their fouling tendencies with a league-leading .244 free-throws per field goal attempts.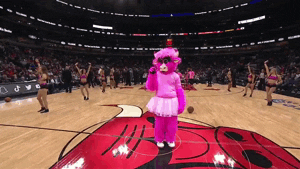 However, their defense is surprisingly better than expected with a 107.8 defensive rating. Harden already dropped 42 on the Bulls this year and they have another game left when Chicago visits on March 22. But we can do better.
Harden already dropped 60 – one point short of his career-high – against the Hawks on the last day of November, doing so in only 31 minutes of play. The Hawks are nearly at the bottom of the Eastern Conference, they are the 7th worst team in terms of defensive ratings, and have the second highest free-throws per field goal attempts at .242. All of this makes them a prime prospect for a "Harden for Hundred" explosion.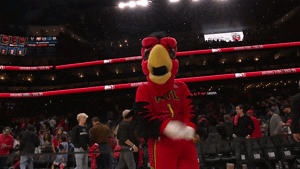 But we can still do better than that.
The Bucks are tied for playing at the fastest pace in the league right now and there is always a good chance that Houston and Milwaukee will play it close enough to force extra periods.
However, the Bucks are just too good on defense as we already saw in opening day as mentioned way above. The 19-point game was the only game where Harden was held under 27 points so far this season.
No. We need the perfect storm of all things combined: poor defense, breakneck tempo, and nothing to lose.
Drumroll, please.
With the league's worst defense (116.9 defensive rating and 122.9 points allowed per game), tied for the league's fastest pace at 105.2, the seventh worst free-throws per field goal attempt ratio, and a 6-13 record looking outside of the playoff bubble, the favorite for Harden to go for 100 on this season is none other than the woeful Washington Wizards.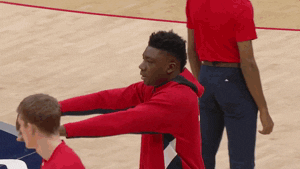 Harden has already had his way with the Wizards, going for 59 points in a thrilling one-point win on the day before Halloween. It seems probable that he can explode for another high-scoring game or even a historic high-scoring game when the two teams clash for (what should be) the last time of the season in April next year.
Just imagine.
The Toyota Center is buzzing at halftime when Harden heads to the locker room with 40-ish points against the Wizards. You can already hear #NBATwitter typing in those drafted tweets, ready to be unleashed when it happens.
The Rockets only offensive plan in the second half becomes "pass to Harden and watch him play". That's what Mike D'Antoni is screaming at his team during the first TV timeout of the second half.
The Rockets are up for a tough first round in the Playoffs because it's the Western Conference, but maybe they can accomplish something here with only three more games left in the season. They can always rest Harden next game when they play the Spurs.
The Wizards couldn't care much anymore and any loss will gladly be accepted to improve their pick in the upcoming draft. John Wall isn't walking through the door any time soon anyways. So Thomas Bryant fouls Harden as he drives to the basket, making the continuation lay-up as well. He doesn't mind that much.
Harden knocks down the free throw for 83 points early in the fourth. Kobe Bryant is already working out somewhere in his secret lair, preparing for a comeback. The crowd is a bit tired of all the free-throw shooting but with a chance to witness history on the line, they start chanting for the Rockets to keep passing the ball to Harden.
When Westbrook ignores a wide open Harden, the crowd boos.
Moments later, everyone is standing as Harden starts his dribble at the top of the key somehow with Isaiah Thomas defending him. The Jumbotron reads Harden's scoring total at 99. He penetrates to the left and immediately draws a whistle to get a trip to the line and the entire twitter-verse lets out a collective groan of "Again?" tweets.
With less than a minute left, Harden rakes his fingers through his beard as he calmly sinks the two historic free-throws.
Toyota Center erupts. NBA fans go wild.
"Harden for Hundred!" is the call on the broadcast and will be repeated over and over again throughout the next few years.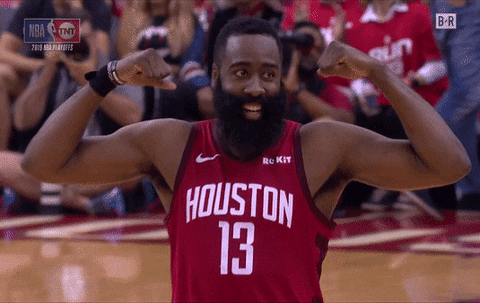 It's a scenario hidden deep in our wildest imaginations obviously. But if Harden's going to score 100 at some point in his career – which I believe he can – this is how I see it going down.
Mark it down on your calendars. Rockets vs Wizards on April 10, 2020 at the Toyota Center. You might end up watching history in the making.
Or not.