Cortez, Taha Meet Former Teams as Ginebra Takes on Air21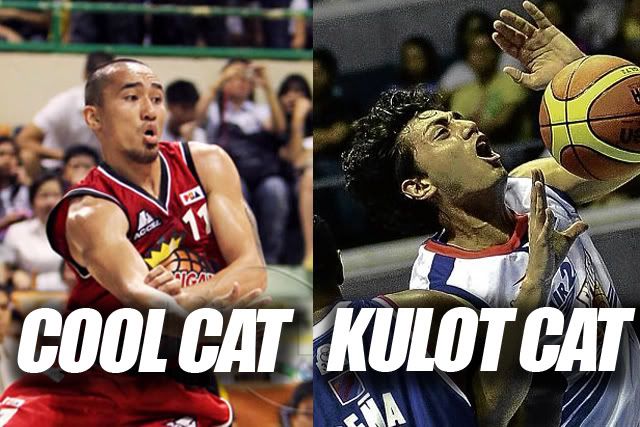 WHAT THE GAME MEANS:
Both teams seem to be happy with the trade they've made. Air21 looked so much better after they made #FreeMikeCortez a reality. Ginebra hasn't given Yousef Taha a ton of run so far, but his energy, and the way Cortez' exit has relieved their logjam at the point guard position has been huge for Ginebra. Bottom line is, apart from ranking and seeding implications, this game is important because whoever wins the game, wins the trade.
Ginebra will want this victory to extend what's now a four-game winning streak and cement their place as an elite team again in the PBA. At best, Ginebra can finish with a 9-5 card, and, supposing ROS and San Mig Coffee lose their remaining games, then BGSM, despite a terrible losing streak just weeks ago, would end up with the 2 seed and a twice-to-beat advantage.
On the flip, the Express are hanging on for dear life to that eighth and final playoff spot, with Barako Bull breathing down their necks. Finishing the elims with two straight wins will propel them to 6 wins, maybe even avoiding the top two teams and figuring in a best of-three series instead of trying to topple a higher seed with a twice-to-beat advantage.
WHAT TO WATCH OUT FOR:
Big man play. Mike Cortez and LA Tenorio are gonna be great. They'll set up their shooters, they'll run the offense and control the pace. Mark Cagouia will score. John Wilson and KG Canaleta will as well. Air 21's strength however, lies in their deep frontline. Mark Isip, Rob Reyes and Noy Baclao can cause problems for Ginebra if Billy Mamaril and their platoon of undersized yet athletic forwards aren't able to make up for their lack of length.
WHO TO WATCH OUT FOR:
Could not be any simpler: Taha and Cortez will both be begging their respective coaches to give them a lot of leeway as they will surely try their damn best to deliver what Bill Simmons would call an "eff-you" game to their former teams. It's sort of like when you see your ex-girlfriend, the girl who broke your heart, and you just happened to have Anne Curtis on your arm. You're going to want to cherish that moment for as long as you can. How you like them apples?
Photos c/o Philstar.com and Inquirer.com