It will take a lot for any of the Philippines' opponents at SEA Games 2019 to slow them down to a point of even an upset alert. Aside from having the games held on Gilas' own home turf, this looks like the best team the Philippines have ever put up in the SEA Games, at least in recent history.
They are stacked from top to bottom with PBA stars, from a 5-time MVP in June Mar Fajardo to Chris Ross to Stanley Pringle to… well, you get the idea. Even the recently announced injury to Roger Pogoy will probably not make much of a difference, more likely just opening an opportunity for another star to take his place.
Of course, then there's also 4-time SEA Games gold medalist Kiefer Ravena.
It just seems like Gilas winning it all is inevitable.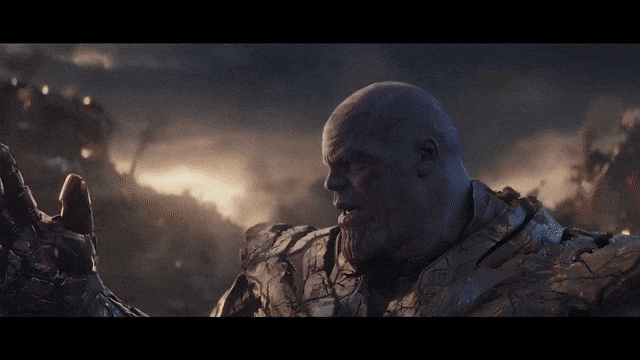 Despite the odds heavily piled against everyone else going up against the 12-time consecutive defending SEA Games Men's Basketball gold medalists, it's safe to assume that none of the opposing teams are going to easily throw in the towel. Rightfully so, all of these teams each have a number of highly talented stars with potential to singlehandedly sway games their way.
What if in some fantasy world, we were able to assemble these "ASEAN All-Stars" all on to one team to join forces and go up against the almighty Gilas What would that team look like? How would that ultimate fantasy match-up end?
Time to have fun before the Gilas conquest begins. (This team is compiled purely from players expected to be playing for their countries at SEA Games 2019)
To start off in the construction of this team, I would undoubtedly need a go-to scorer. Though it would definitely take the full effort from this entire fictional team for a chance at beating Gilas, there is still a need for at least one super scorer.
The Superstar
There is the obvious and proven choice from the backcourt of Thailand in Tyler Lamb, who should be best suited for this role. Lamb already had his shot in SEA Games 2017 and led all scorers with 17 points in Thailand's intense clash against the Philippines, resulting in a narrow loss.
The 28-year-old Lamb, who is a 5-year veteran in the ASEAN Basketball League (ABL), is no doubt one of the best isolation scoring options in the entire region. There aren't many scorers as skilled as Lamb in the area. He's a 20-point average scorer in the ABL and he'll be the first building block for this team.
The Backcourt
Guard play will also be crucial to the ASEAN All-Stars chances. Gilas is known to press to get an early edge. Steady ball-handling will be needed along with solid playmaking. This is where veterans Nattakarn Muangboon of Thailand and Wong Wei Long of Singapore comes in.
Muangboon is not an explosive scorer in any sense whatsoever, but he has been trusted as the best point guard in Thailand during this era for his display of court-vision and passing over the years.
Also at 28 years of age, Muangboon was a key part of the Thailand squad that pushed the Philippines to the edge in SEA Games 2015 so I can say that he has some experience of what it will take to beat the Philippines.
Wei Long, on the other hand, might be more recognizable from his performances with the Singapore Slingers and the BTN CLS Knights in the ABL rather than the national team.
That is why he would fit in nicely in an All-Star team setting such as the one I am fantasizing here. This team will not demand as much from 31-year-old Wei Long aside from being pesky on defense and having the guts to take clutch shots from time to time.
Rounding up the guard rotation, I'll throw in a wildcard with Vietnam's Tran Dang Khoa. Already with seasoned veterans in Muangboon and Wei Long, 22-year-old Khoa will give the team an exciting change of pace. Though he is a bit erratic with the ball (as seen in his rookie ABL season last year with the Saigon Heat), Khoa is a flashy and rather unpredictable scorer that can throw defenses off their game.
Also, Khoa is fondly known as "Mr. Wiggle" and armed with a wacky free throw routine which is more than enough to make him a lock for this squad.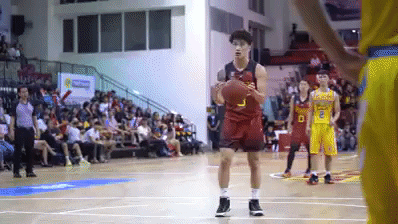 The Wings
While Lamb would be the main scoring option, this team will need other top-notch scorers to draw away some attention from the defenders.
Enter Vietnam's Đinh Thanh Tâm (or Tam Dinh). Tam had already proven his worth as a bucket-getter in SEA Games 2017 with an average of nearly 20 points per contest. The 29-year-old forward is not as smooth of an operator as Lamb, but has a stronger build that helps when he attacks the rim.
I'm going to team Tam up with fellow countryman Dương Vĩnh Luân (or Justin Young) in another forward spot.
Young is not known as a scorer but he won't need to be one, at least in this situation. Instead, the 26-year-old will be relied on for his stellar defense where he was the Vietnamese Basketball Association (VBA) Defensive Player of the Year in 2016.
It will obviously not be an envious task to be a primary defender against the likes of the Gilas' wings and forwards, but Young should be up to it as one of the best available to do the job with his strength as size.
Now in this day and age, there is no way to build up a competitive team without long-range sharpshooters to spread the floor. This is where I mix in Indonesia's Andakara Prastawa and Kaleb Ramot Gemilang.
Both Prastawa (27) and Gemilang (28) made their SEA Games debut in 2013, though Gemilang had a slight break due to an injury in between. Nonetheless, both have ascended to become the stars of Indonesia in the hunt for a third straight SEA Games silver medal in Manila.
The diminutive Prastawa (listed at 5'10") is arguably the best shooter in Indonesia as of this moment, with a sweet release that won him multiple three-point shooting contests in the Indonesia Basketball League (IBL).
Gemilang is coming off an MVP season in the IBL where he shot 56.0 percent from the field, 46.0 percent from downtown, and 81.0 percent from the free-throw line. He might not have the a quickfire release like Prastawa, but would be more of a threat in a catch and shoot situation.
The Bigs
With the Gilas frontcourt of giants in June Mar Fajardo and Christian Standhardinger (and jumping jack Japeth), assembling an ASEAN All-Star big-men tandem to counter will not be easy.
Then again, this wasn't an easy task altogether to begin with.
Fortunately, there are actually a good number of promising post players available in the region to choose from.
Đặng Quý Kiệt (or Chris Dierker) has been wrecking through Vietnam's exhibition tour leading up the SEA Games. The 25-year-old was already displaying maturity and poise beyond his age in his first ABL season last year, coupled with the strength and athleticism to go up against some of the best foreign players all season long.
Dierker can even stretch the floor with a serviceable three-point shot, making him one of the most important pieces in this hypothetical team.
Also teaming up in the paint will be an interesting combination of Thailand's Chanatip Jakrawan, Singapore's Delvin Goh, and Malaysia's Perry Lim.
20-year-old Lim is relatively less well-known, but has just as much potential to be a star as anybody with his freakish athleticism. In this All-Star team here, Lim will most likely not be asked to do more than hustle his heart out on both sides of the floor.
Goh and Jakrawan, on the other hand, will have higher expectations.
Though Goh is only 24-years-old, it seems like he's been around forever whether it's with the national team or with the Singapore Slingers and that amount of experience will be valuable to this squad. Goh has some decent moves facing the basket with a soft touch around the rim, making him an alternative option in the paint.
Jakrawan is less polished on offense, so his impact will be more on the defensive end of the floor. At 22 years of age, Jakrawan has good length to go with young legs which can make him a pest to score around.
---
The Coach
This SEA Games will feature some very good coaches. However, if I had the hypothetical chance to hypothetically get a coach like Rajko Toroman to lead my hypothetical team, I'm taking him.
Not only does he know how to win (see: Iran, FIBA Asia Cup 2007), he already has plenty of knowledge coaching against and for the Philippines as well.
ASEAN All-Stars Roster
G Nattakarn Muangboon (THA)
G Wong Wei Long (SGP)
G Tran Dang Khoa (VIE)
G Andakara Prastawa (INA)
F Tyler Lamb (THA)
F Đinh Thanh Tâm (VIE)
F Dương Vĩnh Luân (VIE)
F Kaleb Ramot Gemilang (INA)
C Đặng Quý Kiệt (VIE)
C Chanatip Jakrawan (THA)
C Delvin Goh (SGP)
C Perry Lim (MAS)
Head Coach: Rajko Toroman
---
With the strength of the Philippines national team lined up for the SEA Games 2019, even an All-Star team as assembled here might not be enough. Whatever the case, I'm pretty sure that this would be an entertaining match-up to see happen in real life.
Now someone go out there and make this happen so I can spend good money on tickets to watch it go down.