Kai Sotto led the way, as expected, for the Philippines national team at the FIBA U19 Basketball World Cup. It was a historic run, not only for Batang Gilas who were making their first World Cup in 40 years, but for the 17-year-old wunderkind as well.
Sotto swatted away 22 shots across his seven games playing in the World Cup, tied up as the tournaments leader in the category. Those 22 blocks in a single-tournament is also the 8th most ever in a U19 World Cup, joining a top 10 list that includes Zhou Qi, Jonas Valanciunas, Lucas Nogueira, Alex Ajinca, and Kostas Papanikolaou.
Not bad, huh?
There is no better way to celebrate Kai's shot-blocking ways other than compiling a Power Ranking of all his rejections. The Power Ranking will take in account of power (duh), level of difficulty, context, and some other stuff that may or may not be related to the block itself.
Let's dive right in.
Honorable mentions
I wrapped the list down to only 10 of the best, so these following swats missed the cut. Kai did well on these blocks, but there were better. We'll go through them quickly.
Kai's first block against Greece was "meh" and it was followed up immediately with a foul. Don't worry though, it gets better. Much better.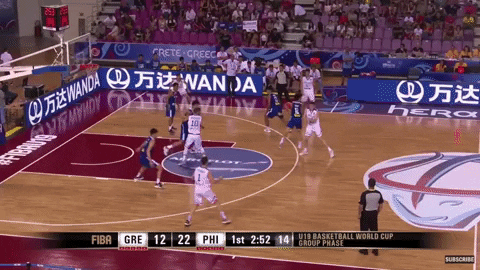 Like a light kiss from the devil, Kai softly taps the shot off-course and somehow fumbles it back into play. This will be a trend.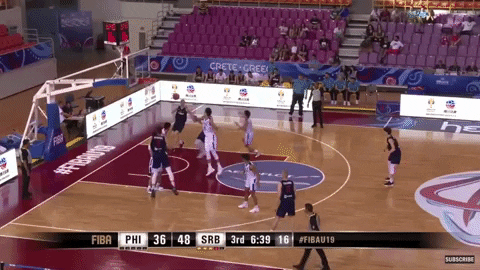 Kai blocks the shot and juggles the rebound away from Russia. Nothing too special yet.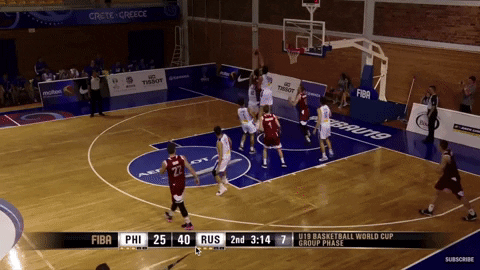 Here, you start appreciating how Kai could have ferociously swatted the ball away but instead applied just enough force to keep it in for his teammate the recover.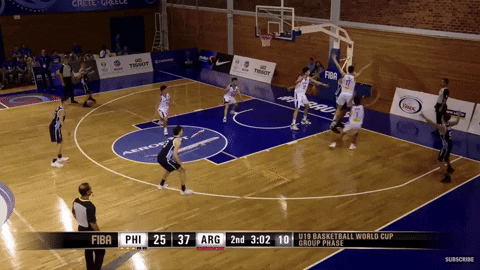 Great block on the reverse attempt, but Xyrus Torres has to hustle to get that ball back into action. Tsk, tsk, tsk. You can do better, Kai.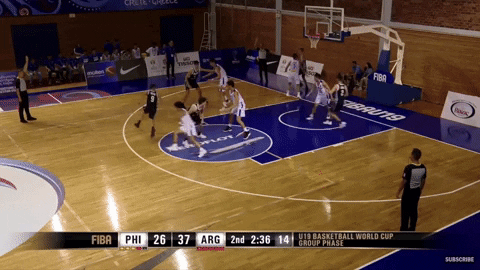 This was close to being one of those snatch-away blocks, but alas, it isn't and that's why it didn't crack the top 10.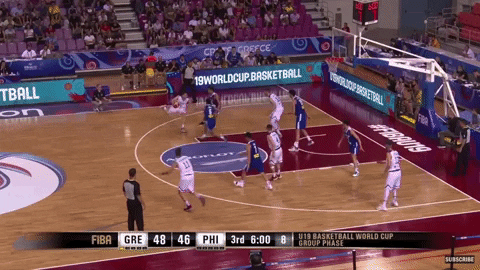 Well anticipated, well timed… but Alexandr Ershov managed to score on the follow-up attempt anyways so nah.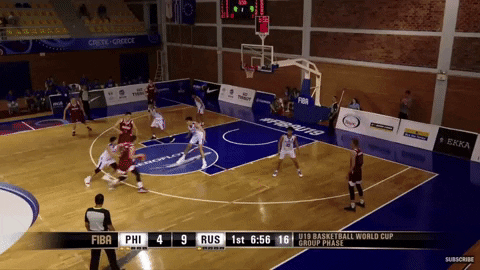 Powerful transition block on the host nation's leading scorer should be ranked, but it was early in the tournament and it went out of bounds. Again, Kai had better ones.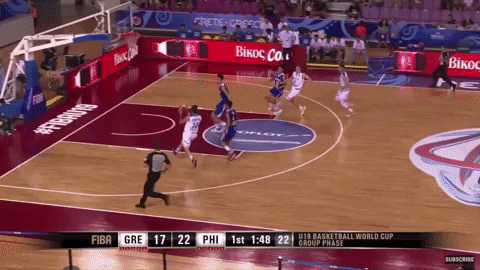 This one was a personal favorite, but just lacked too much "power" to be in the "Power Rankings". Just got to love the way Kai blocked the shot and then whipped it back into play in one fluid motion. This should be his signature move going forward and we can name it the "Kaiju Tail Whip" (better name pending).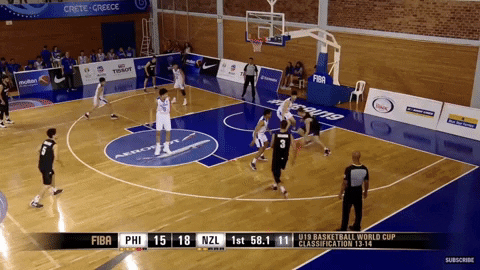 Now, for the official Power Ranking of Kai Sotto's blocks at the U19 Basketball World Cup.
10. What could have been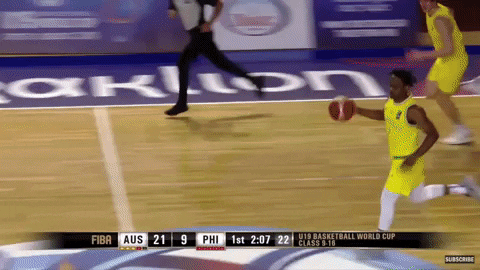 This monster block was just thisclose to being so much higher in the rankings. It had everything. The Jaws-like suspense, the victim being Australian prodigy Tamuri Wigness, the timing of the ball floating in mid-air before the swat, and the swat itself getting blasted onto the backboard with such force it probably left a dent.
All James Spencer had to do was be a little bit closer to the ball so that Gilas could get the rebound. Instead, Australia's Isiah Lee got it and scored immediately which sorta kinda ruined everything.
But man, what a block.
9. More than a block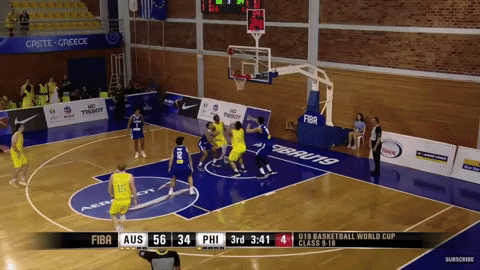 The block itself was so-so, since Kai didn't really seem like he meant to do it but he altered the shot and a block was recorded. This rejection was put up at this spot simply for the following sequence where Kai casually trots up the court, gets the pass at the top of the key, and drill a three in seamless motion.
Bonus points for blocking the shot and nailing the triple all on the same dude. Sorry, Keli Leaupepe.
8. Denying a champion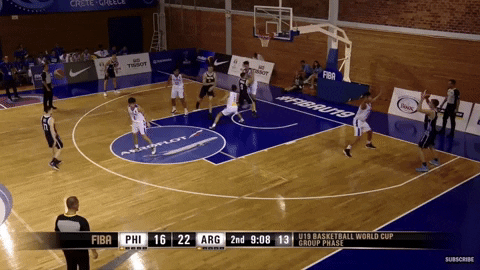 Francisco Caffaro is arguably one of Argentina's best players. He was also a redshirt freshman for last season's NCAA Division I champions, University of Virginia.
Kai blocked his shots like he doesn't care because he played in the UAAP and not the NCAA. Kai rejected him not once, but twice in their matchup.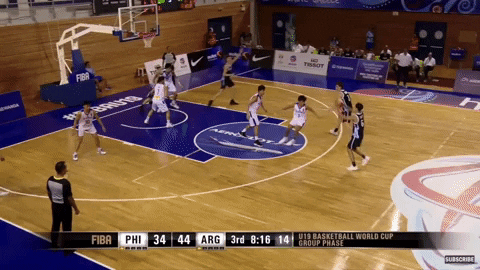 This block even looked like Caffaro gave up and threw the ball at Kai's left hand, one of his only 2 left-handed blocks in this tournament.
7. Common Pin-terest
Juan Ignacio Marcos is a talented 19-year-old guard and was also another of Argentina's best players. He's great and all that, but he also did get his shot pinned to the backboard by Kai twice.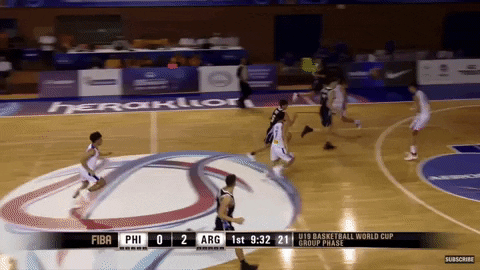 Kai's block on Marcos at the start of the game was a warning for the game he was about to have in which he would end up with 6 blocks and the last block in the final minutes of the game was just wrapping up a day of work.
6. Not on my watch
Okay, Ershov ended the game with 21 points and missed only 2 of his 11 shots from the field as Russia went on to beat the Philippines by a sizable margin… but those two missed shots were on monster blocks by Kai.
Poor Ershov came out of the locker room looking ready to attack, but was too slow in trying to get this attempt away from Kai's reach.
5. Nowhere is safe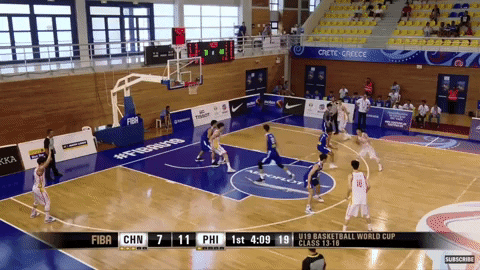 This entire list is a compilation of blocks either at the basket or somewhere in the post area. Except this one.
China whipped the ball all the way around to the deep left corner and even though Kai had started from the middle of the paint, all it took was a one-two pivot to block the three-point attempt. It's kind of horrifying how much space he can cover in just a couple of steps.
Of course, this block gets bonus points for coming against nemesis China. Don't expect Jiang Weize to get this out of his memory soon.
4. Mano-a-Mano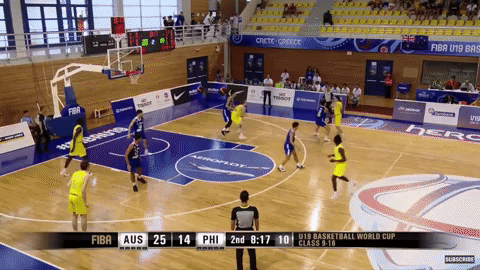 Transition blocks, chase-down blocks, and weak-side recovery blocks are all satisfying with their added element of surprise. But when a big man can cleanly block a shot after battling in the post, that's powerful.
Australia put their star, Sam Froling, in an isolation situation with Sotto and just when Froling seemed to have gained a step ahead for an open layup, Sotto spread out his wings of death to wipe away the attempt.
3. Like the one above but better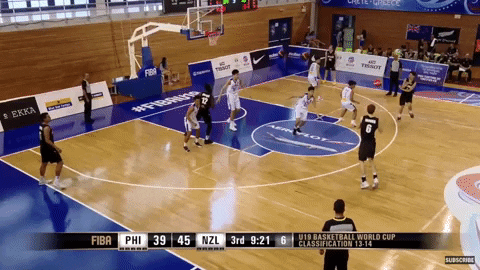 This one is pretty much like Kai's block on Froling, only it's so much better.
He's locked in the post with New Zealand's man-beast Max Darling and even though Darling gets enough space to gather, there's not enough hang time in the world to escape the outstretched reach of Sotto in this situation.
Multiple bonus points for keeping the ball in play, getting some help from Sean Ildefonso, and making the block with his left hand.
2. I'm not sure how to pronounce your name, but I'll make sure to block your shot
There were other players who had their shots blocked more than once by Kai in this tournament (check No. 7 and No. 8), but none of them had it worse than Anton Kvitkovshkikh.
His first blocked attempt was from a weak-side recovery in which Anton (using that because spelling his last name is a nightmare) tried to float in a right-hand layup. That didn't turn out to be the best idea since Kai just basically swatted the shot away on the backboard like a fly.
Just look at where Kai's hand smacks on the glass.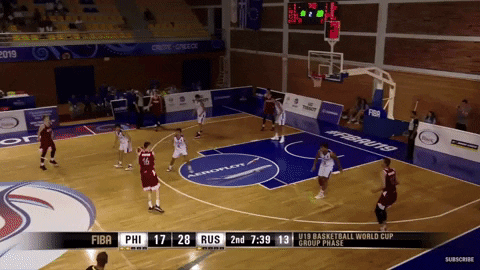 Later in the 3rd quarter, Anton and his keyboard smashing last name got the ball in the post and probably saw Kai out of position. His team was up by over 20 and there was not much time left in the game. Maybe Anton was looking for a little bit of revenge.
So Anton gathered and sprung up towards the rim.
No shying away with a floater this time.
Two-hands, straight up going for the slam.
Sorry, for how that turned out Anton Kvitkovshkikh, but I promise to get your last name spelt right one more time for your troubles. This staredown doesn't make things better though, to be honest.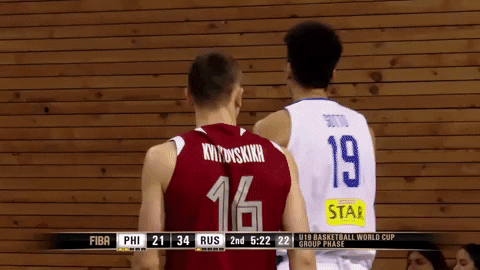 1. Moment of Realization
Ilia Sorokin, Russia's No. 44, is 2.07M (6'9") tall. He'll probably grow a bit taller. He'll become a better player down the road. He only averaged 6.2 minutes in this tournament but was on the court towards the end of the first quarter in the game against the Philippines. Sorokin will turn 18 later this month and is one of the younger players on this Russian team. He's still nearly 10 months older than Kai Sotto.
A routine inbounds play was set up and his teammate passed him the ball just outside of the half-circle under the hoop. This was supposed to be a normal easy basket. Set feet, jump, release.
By the time Sorokin had let go the ball, Kai had yet to leave the floor. Just as Sorokin landed back to earth, Sotto slapped his shot straight back into the air wiping away its existence entirely.
Sorokin could only turn back for a quick look at Sotto in disbelief of what just happened. He couldn't even muster the effort to get back on defense, even as his teammate ran smack into him.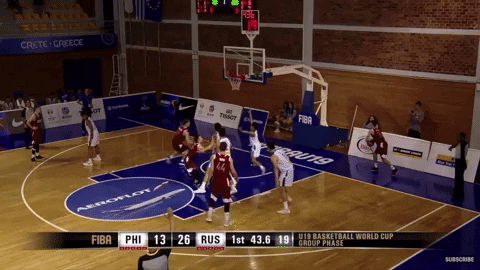 Every thing about this block – the timing, the quickness of the leap, the length, the control to keep the ball in play, and the realization of how young Kai still is – puts it at the top of this glorious Power Ranking.
Photos from FIBA.com