1988 Week: How my dad fell in love with Alvin Patrimonio and the Purefoods Hotdogs
1988 was a game-changing year. 
The NBA was ruled by a flying men, Bad Boys and His Airness. The PBA was ushering in a new era with a bunch of hotshot rookies. The rivalry between Katipunan and Taft was starting anew in the UAAP.
Beyond basketball, 1988 gave us icons like Rain Man, Big and Die Hard. Another Michael was rising up the charts with his own Bad style. DJ Jazzy Jeff, NWA, Biz Markie, Run DMC were all rolling. Even in the world of sneakers something fresh was coming. Mike rocked a pair of J's that shone brightest, even though surrounded by All-Stars.
Good, bad, hilarious and legendary, 1988 is a year to remember. It's a classic year, an iconic time, a perfect 50.
—
I think it's natural that if you love someone, you want the best things in life has to offer for that person.
Maybe that's why my dad introduced me to basketball when I was still young. He's the main reason why my childhood started with ABCs, 123s, and hoops.
As a kid, I'd listen to my dad's stories about the best games he played in his life. It didn't matter if it was some pickup game he played at the courts on Manila during his college days, or a moment at the inter-office league where he played for a long time. He told his tales as if he played on the biggest stage ever in basketball. His stories made me fall in love with basketball so hard. My dad was my first basketball hero.
Love at first sight
There was only one other player who my dad loved to talk about more than himself: Alvin Patrimonio. He's obsessed with the guy. I mean, why would he name his first child (a.k.a. ME) after The Captain if he wasn't?
I grew up watching Alvin's games on TV with my dad. I witnessed him shout for joy with every basket Alvin made, and get frustrated whenever the team loses. If he wasn't my dad, I would think of him as a lunatic who's so crazy in love with Alvin Patrimonio.
Truth is, my dad was more than just a fan who looked at Alvin from the outside. He shared a piece of his life with him. He first noticed Alvin when he was a graduating student at Mapua. It was his final year in college when talks about a star-caliber player made rounds in the campus. Curious, he went to the gym to see the practice. That was the first time he saw Alvin on court.
He was amazed by the guy's sheer talent. What he saw was a virtuoso with an array of moves that captivated his imagination. Since then, my dad would watch Alvin's practices during his free time. He experienced who the guy really was as a college player and as a person. Alvin was a lean, mean basketball machine during games and practices, and a humble, approachable, friendly guy outside the court.
There's a deeper connection between my dad and Alvin. He walked the same halls as Alvin. He studied the same subjects as Alvin. He played on the gym where Alvin used to practice. Even if it's a small piece, it was enough for my dad to feel that Alvin Patrimonio is an important part of his life.
Alvin was my dad's basketball hero.
My dad was essentially glued to Alvin since then, from NCAA to the PABL. Wherever Alvin went, my dad followed. My dad was as loyal to the guy as he can possibly be. No wonder he became an instant fan of the newest addition to the PBA in 1988—the Purefoods Hotdogs.
1988: The beginning of a hardcore fan's lifelong journey
Falling in love with Purefoods was easy for my dad. There were only six teams at the time Purefoods entered the league—San Miguel, Great Taste, Alaska, Ginebra, Shell and Purefoods. He wasn't into Jawo and the ragtags' physical, gulang style of play. He despised it. Up until now, he sees basketball as an artform, and there's no place for players who might cause harm to others by playing too physical. I guess that's why he always tells me and my brother everytime he has the chance: 'basketball 'to, hindi boxing'.
Being the young adult basketball fan that my dad was, he wanted to see a young, upbeat, exciting and charismatic team pile up wins with finesse and talent. That's exactly what Purefoods offered to the league and fans like him. Although Ramon was the arguably the biggest star of the newly formed team, its success was built around young players like Alvin, Jerry Codiñera, and Jojo Lastimosa.
Even if Alvin didn't play in the Hotdogs' first conference due to issues with his PABL team RFM-Swift, the team had enough firepower and side stories to create buzz around the league. One of the tales that sprung out of the team's first season was the first matchup of playing coaches Ramon Fernandez and Robert Jaworski in Purefoods and Ginebra uniform—the start of what's known today as the Manila Clasico. Purefoods eventually won the game, 116-110. The win over the crowd darlings marked Purefoods' third straight win after dropping its debut game against San Miguel, as well as the team's rise to prominence in the league.
Purefoods carried the momentum to reach the finals in the team's very first PBA conference. It was a Cinderella run for a franchise in its maiden conference. And as fate would have it, they were bound to face San Miguel, the team that blew the team out in its debut, in a seven-game duel. It was no easy task for the Hotdogs. Aside from Norman Black, the Beermen had NBA-caliber player Ricardo Brown on its roster. The star-studded San Miguel also had the likes of 1987 MVP Abet Guidaben, as well as rising stars Franz Pumaren, Hector Calma and Alvin Teng.
But my dad could tell that the newbies were hungry to prove that they belong to the big league. Led by import David Thirdkill, the Hotdogs gained a 3-2 lead after five games. With their backs against the wall, San Miguel used experience and talent to overcome Purefoods. The newcomers were denied of their first PBA championship.
However, the Cinderella run by the Hotdogs was enough to win the fans' hearts, including my dad's.
The Captain's in; The President's out
Finally, it was time for Alvin  to make his debut. After the long wait, Swift released Alvin of his contract, which allowed him to take his talent to the pros. Even before reaching the PBA, Alvin was already widely known due to his stints in the NCAA, Philippine team and the PABL. My dad even claimed that Alvin was famous among girls due to his good looks and friendly demeanor. Purefoods benefited from his arrival, as the team's profile skyrocketed.
But Alvin was more than just good looks and charisma. He's a beast on the floor, and it took little time for him to show his skills in the pros. In his second game, Alvin scored 22 points to help Purefoods beat Shell, 110-106. Three games later, he would post 19 points, 11 rebounds and four blocks as Purefoods gave Añejo (formerly Ginebra) a taste of its own medicine by pulling off a come-from-behind victory over the Rum Masters.
Purefoods barged into the finals once again, but it was by no means a Cinderella run. The league already knew what the Hotdogs were capable of. This time, the newcomers were set to face Añejo. The teams were already familiar with each other after squaring off in the semis of the Open Conference, which Purefoods won.
That Open Conference was over. In the All-Filipino Conference finals, Jawo and his crew were ready to avenge their previous loss against the newcomers. Purefoods was hungrier than ever after losing a the 3-2 lead against San Miguel in the previous finals matchup. It was supposed to be a battle royale for the All-Filipino Cup trophy.
But problems hounded the Hotdogs' second finals stint. Aside from losing game 1, Ramon was frozen by the coaching staff in game 2 of the series. By that time, Ramon had already given up the coaching duties to his assistant coach Cris Calilan for quite some time. Whatever the reason for his benching fiasco was uncertain, but he wasn't able to return to the finals. Heck, he never returned to the court on a Purefoods jersey since then.
So, it was Jawo and his ragtags against Alvin and the young guns.
Down 0-1, Purefoods retaliated by pulling out a close win. The Hotdogs rallied behind Jojo Lastimosa, who led all scorers during that game.
But again, Purefoods was beaten by a more experienced team in the series, as Añejo pulled off two NSD-fashioned wins to deny the newbies of their first title for the second time.
It was another anti-climactic ending to the Hotdogs' conference, but they showed that they can compete at the highest level with this young core of Alvin, Jojo and Jerry. Perhaps, the management believed this, too. Right before the start of the Reinforced Conference, the team traded Ramon to San Miguel for former MVP Guidaben.
Without El Presidente, things immediately went south for the Hotdogs. The team lost six straight games in the elimination phase before it nabbed its only win on the final conference of the 1988 season. Purefoods ended the year with a 1-9 record, the exact opposite of how the newest addision to the PBA started its maiden season.
The aftermath
A core of young, charismatic players. An exiled superstar. Two failed attempts to bring home the title. No championship. A season that started with a Cinderella run, but ended on a losing record.
That's how Purefoods started its first ever season in the PBA. Still pretty impressive for a newcomer, as they gave the league one hell of a fight.
Thirty years and a handful of names later, and the Purefoods are still capturing the hearts of Filipino basketball fans. After that memorable 1988 season, the team went to the finals 25 more times, winning 13 of those.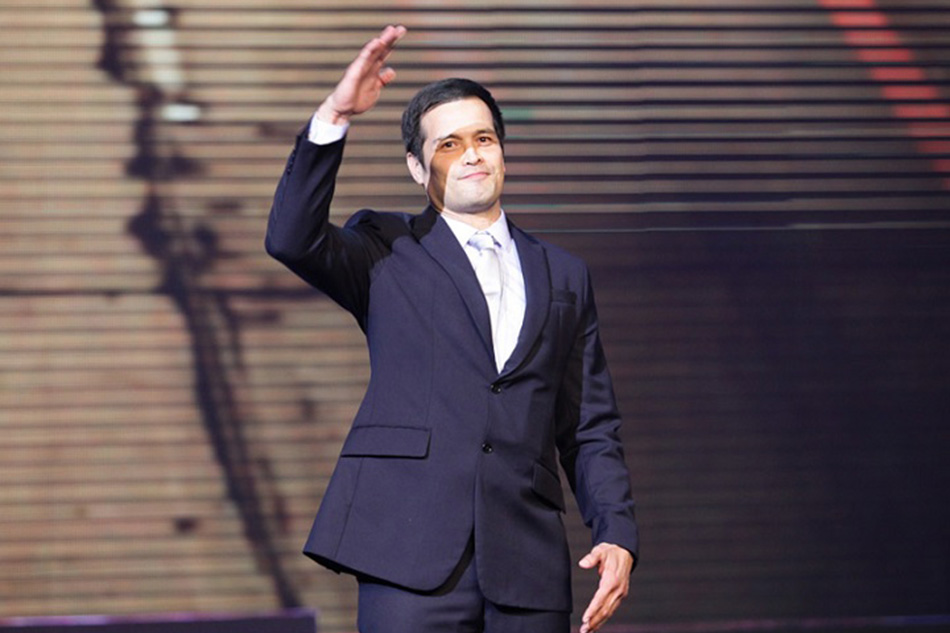 Thirty years.
It's been so long, yet my dad is still madly in love with this franchise. The familiar faces on the floor are already gone, yet I still see my dad shout for joy with every basket that a Purefoods player makes. I still see him get frustrated whenever the team loses, and burst into happiness after those big wins. It's been so long, yet he's still as passionate as he was the first time I saw him watch this team.
It helps that Alvin is still with the franchise, guiding the team that was once his own. He might have been reduced into a mere spectator on the sidelines, but The Captain's presence can still be felt in every facet of this team. As for my dad, he'll remain loyal to Purefoods, or Magnolia, or whatever name the team will be called. He'll remain loyal as long as Alvin is there.
And I think that's how true love should be.
Photo from BuhayBasket.com and ABS-CBN News
1988 Week Articles
An in-depth investigation into how good the '88 Slam Dunk Contest was